Client: ADPList, Singapore -
BeMore Festival
Art Director & Senior Designer:
Maitreyee Kalaskar
Graphic Designer: Sakshi Raut
Motion Graphic Artists: Gaurav & Rohit Patrekar

Project: ADPList BeMore Festival Event

Identity design, Launch Video and NFT Passes


Duration: 11 Days

ADPList a global community of Mentors and Members—a community that was born in 2021 to democratize mentorship for all, and has since grown to 12,000+ Mentors who have mentored more than 10 million minutes in about 141 countries across the globe. Mentors on ADPList are everyday people who share their knowledge to elevate careers. At ADPList, we believe that career happiness should be a pursuit available for humanity.



ADPList founder Felix Lee describes BeMore Festival as

"BeMore Festival 2022 is the first of its kind super conference for mentorship. This is where designers, product managers and career builders gather to experience an extraordinary lineup from world class speakers worldwide. With over 20,000 virtual attendees and 100+ world-class speakers all packed in 24 hours."

ADPList reached out for their Visual identity for BeMore 2022 Event. They wanted something that stood out and didn't follow the usual design expectations. We went for a very 90s Vintage, Arcade, Neon, Colorful and Vibrant visual language for the event to showcase it's diversity and creatively chaotic crowd that ADPList has. The Branding was done in a week and was a success because if the client's amazing communication and support for creativity. 

BeMore is ever evolving and growing as it's audience and this is where it all starts!
​​​​​​​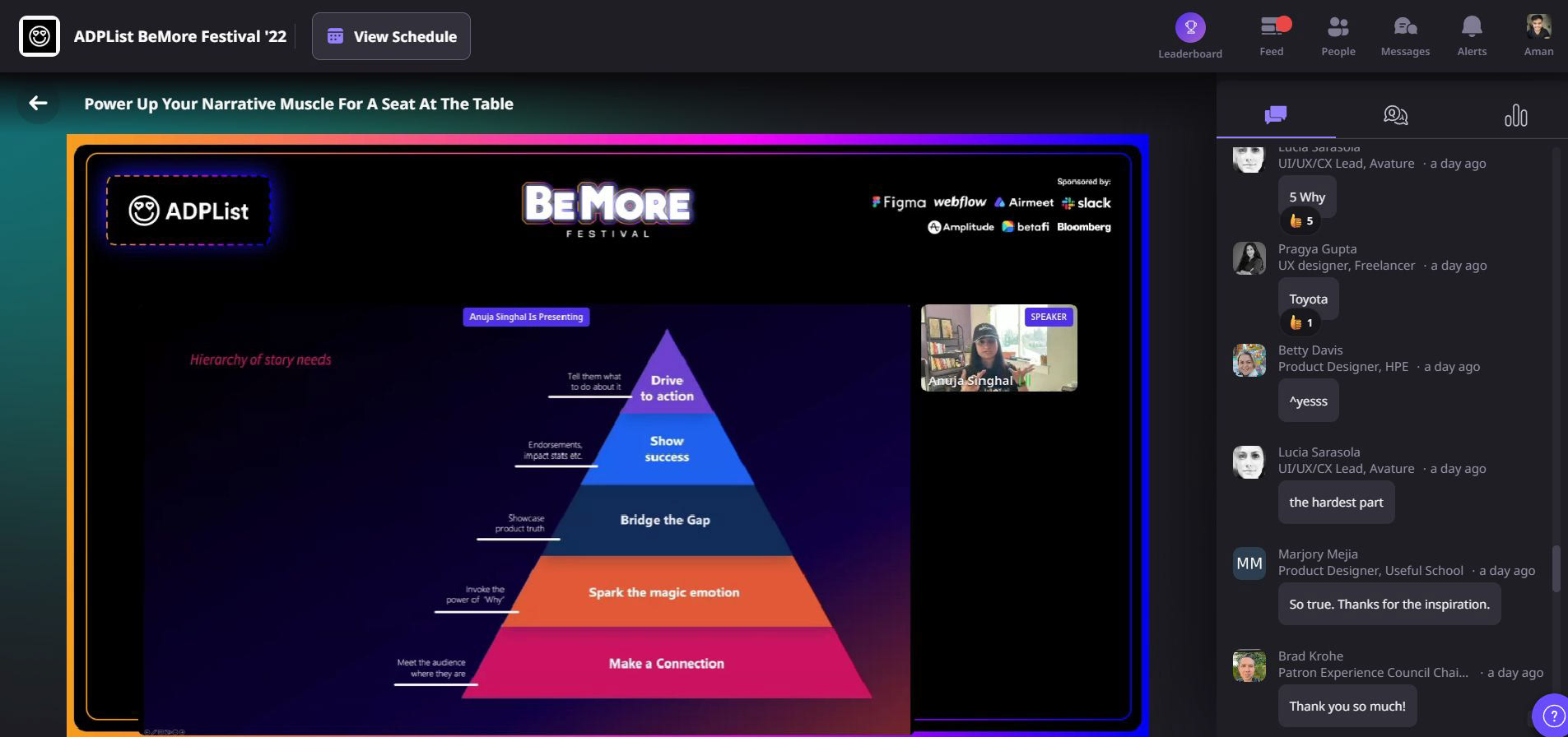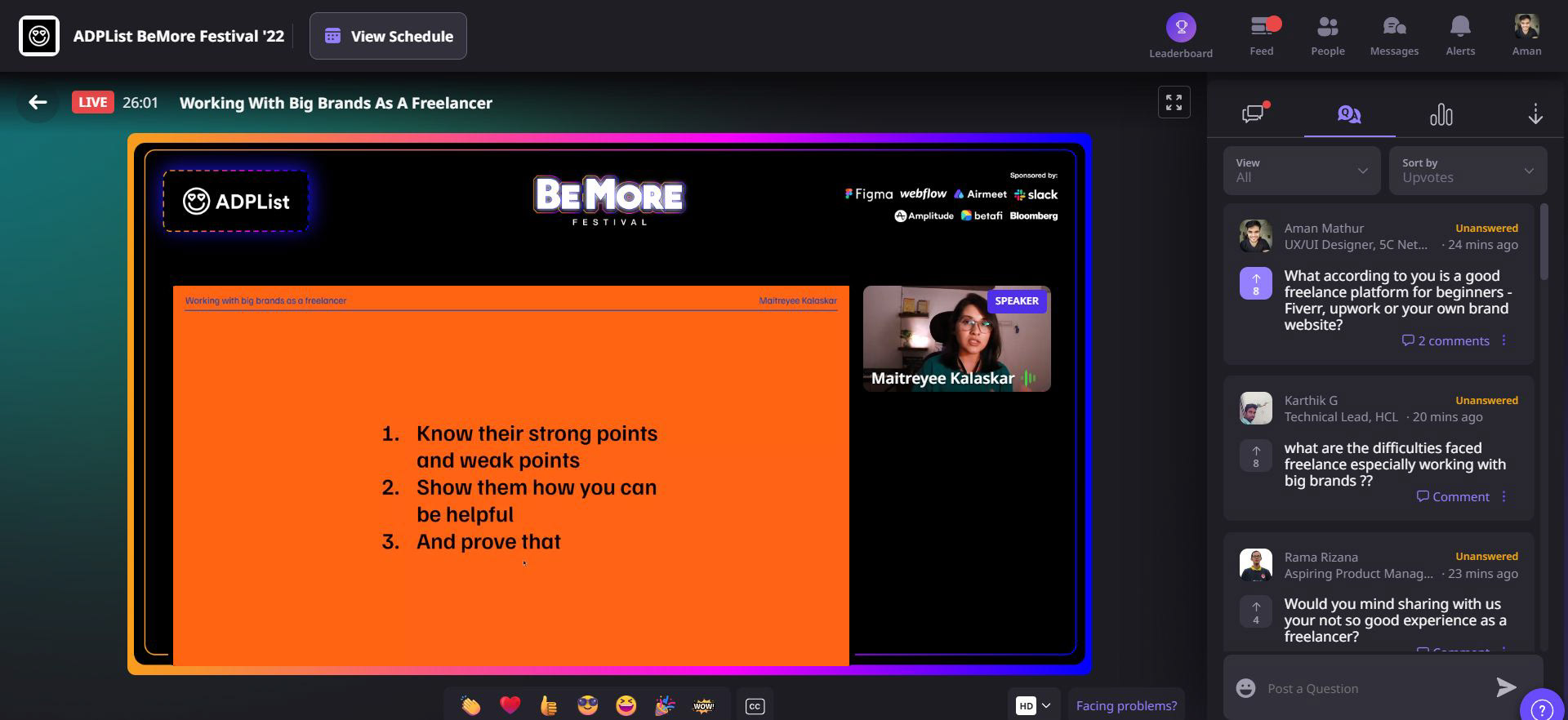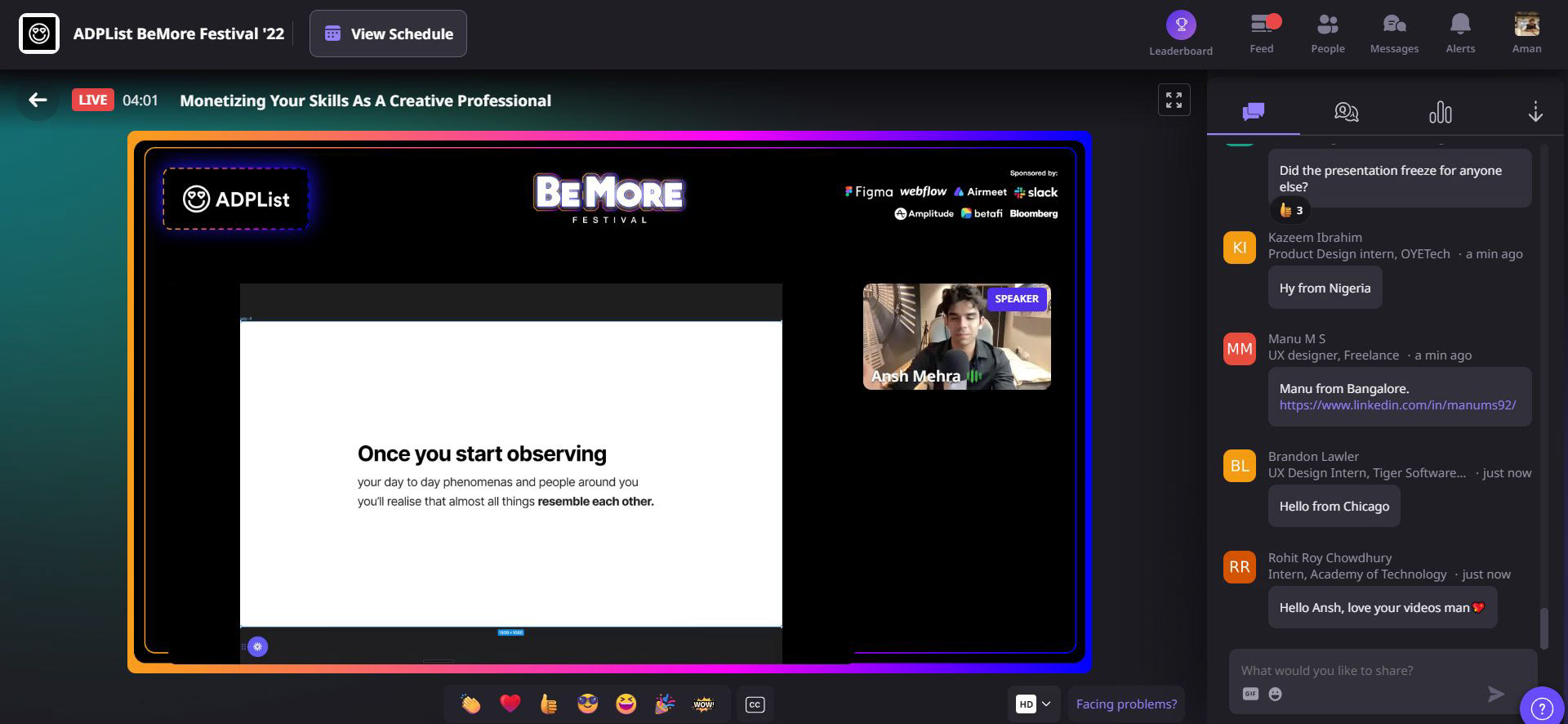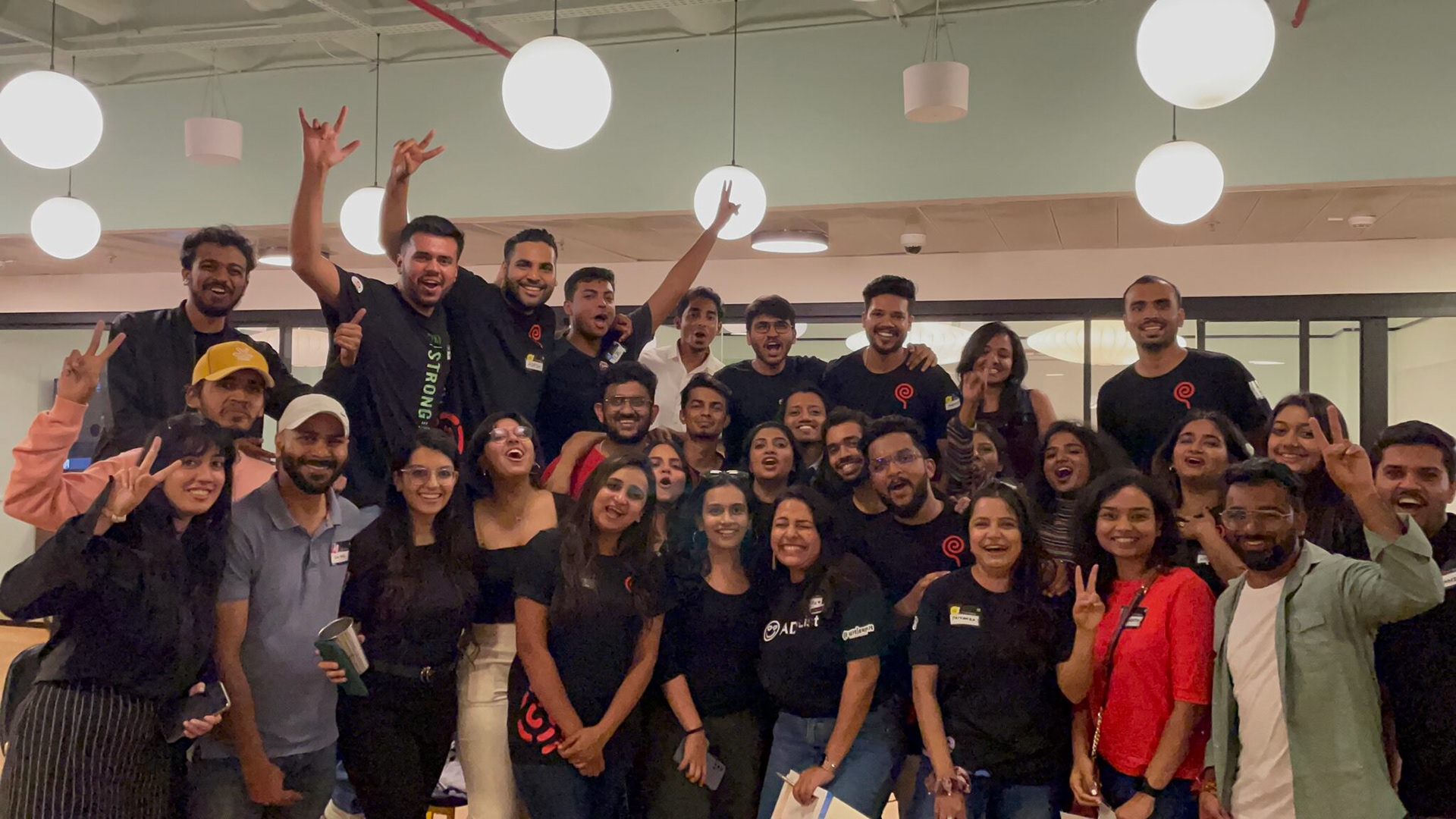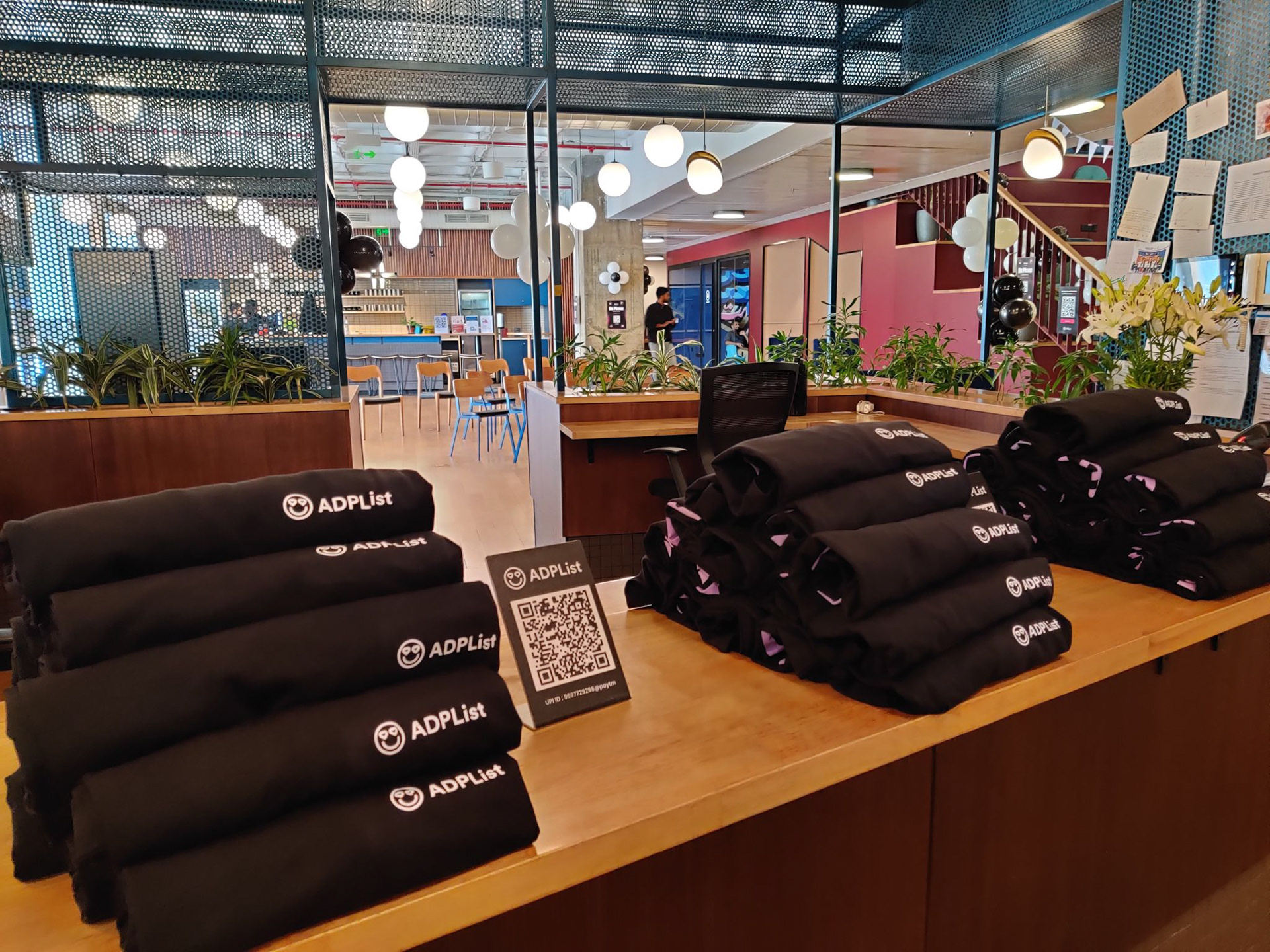 Many events took place all over the world during BeMore 2022, The brand language is flexible and creativity bloomed with every new post.
This one by Ustwo, New York, USA: 
Calling all New Yorkers in design, tech and product! 📢
We're offering free portfolio reviews in our New York studio as part of #BeMore2022 Festival by adplist.org